Meet The Dentists At Santa Clarita Advanced Dentistry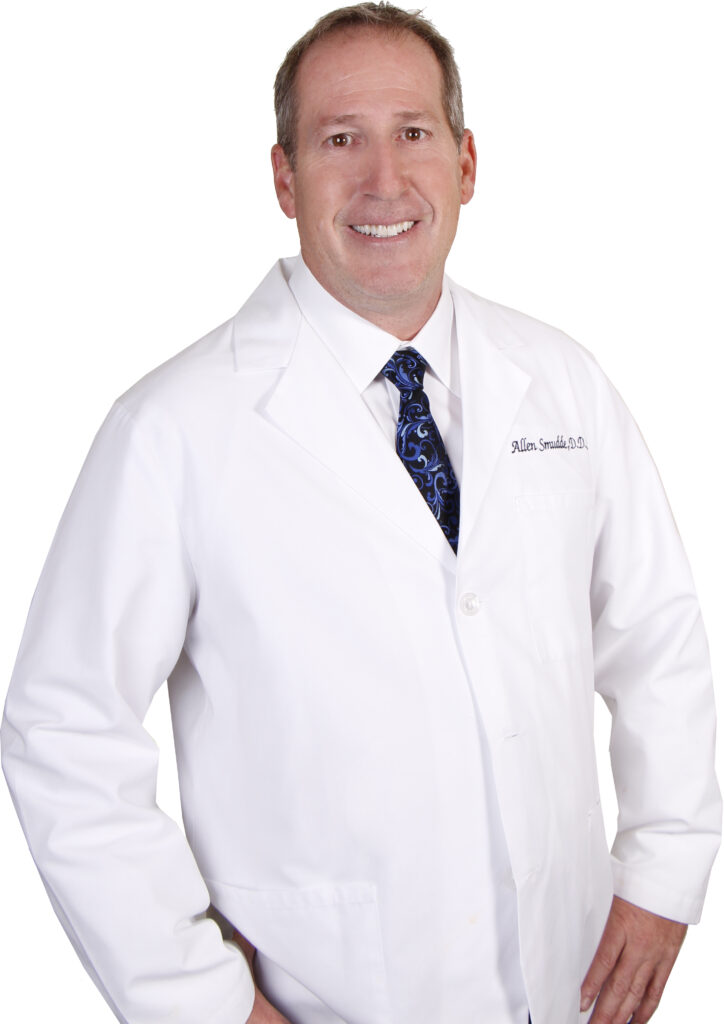 Dr. Allen Smudde, DDS
Allen Smudde is top-ranked dentist in Southern California. He helped found Santa Clarita Advanced Dentistry along with his wife, Dr. Kelly Smudde. He is extremely knowledgeable in his craft. And that's no coincidence.
During his childhood, while other boys played outside, Dr. Allen remembers being inside the house, helping his dad make dentures. Dr. Allen was hand-sculpting dentures out of wax.  From this point on, it was basically destined that Dr. Allen would become a dentist.
Next, Dr, Allen earned his undergraduate degree at Humboldt State University. In addition, Dr. Allen completed his Doctor of Dental surgery at Northwestern University Dental School. Afterwards, he completed a residency at the Jesse Brown VA Medical Center. Moreover, he is certified in oral sedation, oral implantology, and Invisalign treatment.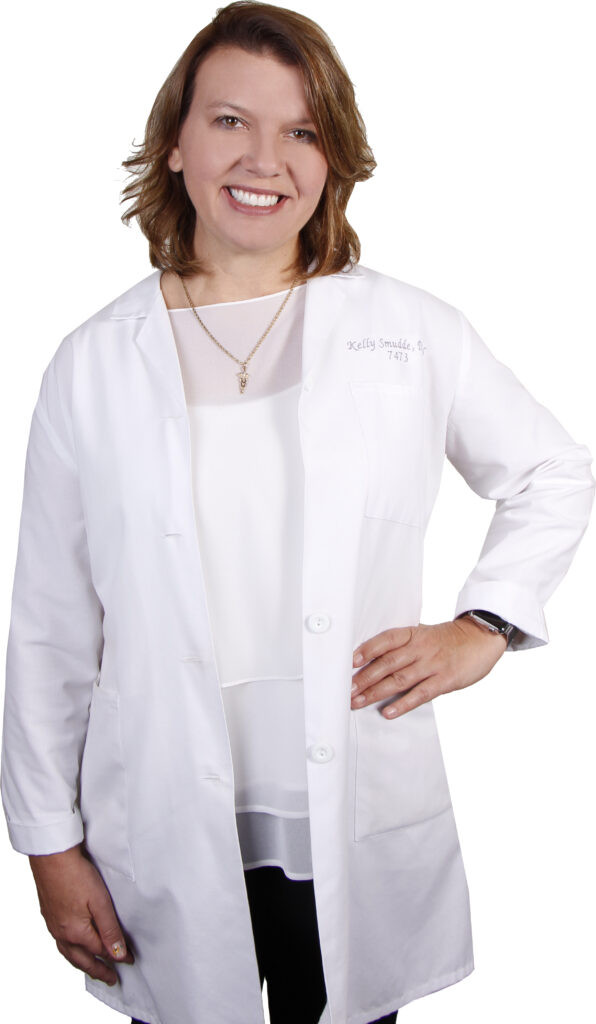 Dr. Kelly Smudde, DDS
Similar to Dr. Allen, Dr. Kelly comes from a family of dentists and oral health professionals. Dr. Kelly is recognized as top-rated dentist in Southern California. She's helped make Santa Clarita Advanced Dentistry an Invisalign Platinum Provider. Additionally, Dr. Allen and Dr. Kelly share two beautiful daughters.
She completed her undergraduate degree at Saint Mary's College in Notre Dame, Indiana, followed by her Doctor of Dental Surgery degree at Northwestern University Dental School. Next, she completed her residency at UCLA Sepulveda Veterans Affairs.
 Dr. Kelly is certified in the following:
·         Oral Sedation
·         Implantology
·         Invisalign Orthodontic Treatments
Fun Fact, Dr. Kelly's family has been in dental for over 100 years. In fact, her grandfather was one of the first oral surgeons in the state of Indiana. Also, Dr. Kelly is fairly fluent in Spanish.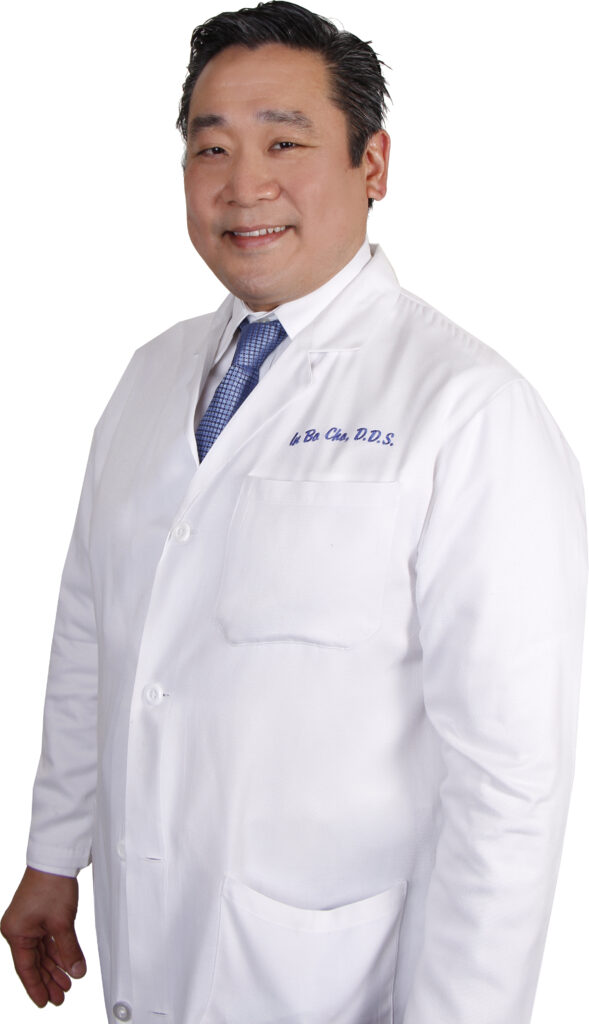 dr. inbo cho, dds
Dr. Inbo Cho is a top-rated dentist in Valencia, California, providing compassionate, state-of-the-art care for patients throughout the greater Santa Clarita Valley region. At Santa Clarita Advanced Dentistry, he offers an array of general, preventive, and cosmetic treatments to help patients of all ages get the care they need for better oral health and more attractive smiles. 
Next, he earned his undergraduate degree at Northwestern University. Also, Dr. Cho completed his dental degree at Columbia University College of Dental Medicine, followed by a residency at UCLA Sepulveda Veterans Affairs where he served as chief resident. Additionally, as a student, Dr. Cho was awarded both the Pierre Fauchard Academy Award and the Percy T. Phillips Award for his achievements in the field of dentistry.
Finally, he's certified in oral sedation, oral implantology, and the Invisalign orthodontic system, Dr. Cho is dedicated to ensuring each patient he treats receives the highest quality of care focused on the patient's individual needs for optimal outcomes and satisfaction. He is also fluent in Spanish, so he can help a wider demographic reach their oral health goals.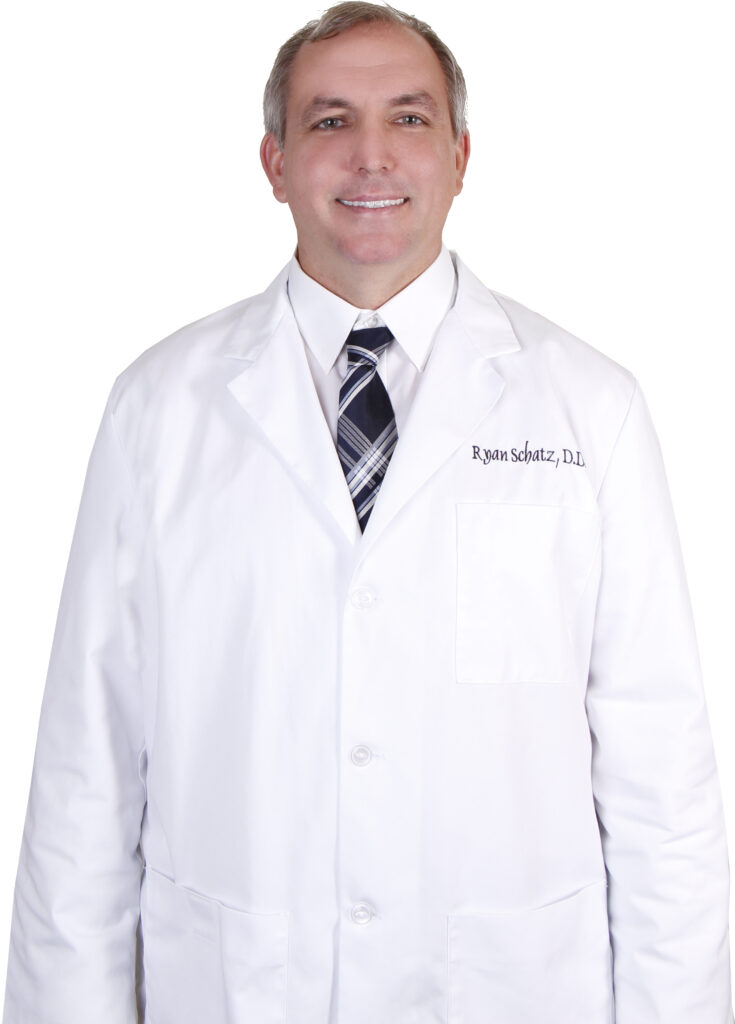 Dr. Ryan Schatz, DDS
Dr. Ryan
Schatz is a leading dentist in Valencia, California, providing skilled, compassionate care to patients of all ages throughout the Santa Clarita valley. At Santa Clarita Advanced Dentistry, Dr. Schatz offers comprehensive oral healthcare based on the individual's needs, including preventive, restorative, and
cosmetic options.
After completing his bachelor's degree at California State University, Northridge, California, Dr. Schatz earned his dental degree at the Herman Ostrow School of Dentistry of
USC. Certified in advanced oral sedation techniques and the state-of-the-art ClearCorrect® orthodontic treatment system, Dr. Schatz is dedicated to making sure each patient he treats gets the care they need to enjoy optimal oral health at every stage of life.
 Dr. Schatz was raised in Orange County, California, and he remains deeply dedicated to helping Santa Clarita Valley communities thrive. At Santa Clarita Advanced Dentistry, he works closely with his patients to establish healthy oral hygiene habits and treatment plans. He welcomes the opportunity to care for new patients. When he's not in the office, Dr. Schatz is an avid sports fan, enjoys bicycling, and loves to spend time with his family.
Chirp Chirp
April 9, 2023.
So professional! So nice! Always have a wonderful experience. Jamie at the front desk is the best!
Kelsey Webb
March 2, 2023.
Dr. Cho was so kind and really listened to my concerns with dental work and worked with me to give me the smile of my dreams. I am so grateful to him for the kindness and patience he showed and the effort he made to give me such a beautiful smile. Thank you for everything. Olivia, the dental assistant was so wonderful and was with me for every appointment and really walked me through everything and (literally) held my hand while I was so nervous during my appointments. I am so grateful to have found such an amazing office. I also want to say that Mary, is so upfront and knowledgeable about procedures and my insurance I appreciated her being so on top of everything for me. Overall an amazing experience and would HIGHLY recommend any of the staff member to anyone. Thank you guys.
Cheryl Nord
January 27, 2023.
I stand corrected...Once I got over MY oral insecurities and fear of going to a dentist I realized it's not them. It's me. Today I saw compassion and genuine caring in the office. Heather making sure I was ready steady to get the help I needed. Thank you Olivia for making me come back after my first visit. Dr. Cho for making me SMILE!!
Darla G
September 23, 2022.
Hannah is an excellent hygienist:, professional and sensitive to her patients. Thank you!
Jordyn Dowd
September 21, 2022.
The staff and doctor were some of the nicest staff I have ever been helped by. They made me feel comfortable and safe in their office. The doctor was beyond amazing. I have never had a dentist be as focused and present on my appointment as her. I also have never had a dentist show me all of the anatomy we were looking at and explain what they are looking for in such detail. She was amazing! I will continue to have my dentistry needs taken care of at this office for a long long time.
Carlos Arceo
September 16, 2022.
Great as always! Will be back in six months.
Kay Civatte
September 9, 2022.
Very thorough examination. Thank you!
SURFRUNNER D
September 9, 2022.
Always caring, proficient, and friendly. But above all it's about the quality of the dentistry itself which is outstanding.
Follow Us on Social Media