Alright Santa Clarita Residents, here's what we have trending in SCV August 4, 2023, and this weekend!! In this article we'll keep you posted on the events that are happening here in town! We'll also go over a few things that you can always do here in town like hiking, biking and other activities!
Santa Clarita August 4, 2023 – BlackHeart Rock Concert
Tonight, you can enjoy some rock music down in Newhall, at The Main. BlackHeart is a hard hitting four-piece band from LA County. You can enjoy songs from classic and current rockers alike. Artists like Pat Benatar, Dio, Black Sabbath, Tom Petty, Shinedown, Godsmack, Heart, Scorpions, Jethro Tull, System of a Down and Alice and Chains to name a few favorites. Currently, the band is working on their- first album of original songs. Watch for it in the summer of 2024.
Click this link to learn more and purchase tickets. The show will be from 7:00 PM – 9:00 PM. General admission tickets will be $15.00. However, tickets are extremely limited. So Hurry!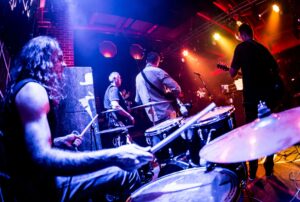 Santa Clarita August 5, 2023 – Bouquet Cyn Certified Farmers Market & Crafters Show
This farmers market will start at 8:00 AM and finish at 1:00 PM. It is located at the Bouquet Canyon Church. If you're a health-conscious shopper and you like supporting your local farmers, this is the place for you. Expect to find artisanal cheese; homemade preserves; seasonal items; berries and apples.
There is so much to see. Click this link to learn more.
Flutterby Open Studio – Santa Clarita August 5, 2023
Free family art projects that are offered monthly. You're going to have to make reservations in advance to make sure they have enough materials prepared. This is a great family activity to take your kids to. Come down to ARTree Community Arts Center in Newhall. This event will be held from 10:00 AM – 1:00 PM. Click here to learn more and make reservations.
Arsenic And Old Lace – Santa Clarita August 5, 2023
Here's a dark comedy play you enjoy in Newhall, at the Canyon Guild Theatre! It's a classic. Below, is a small clip from the 1944 movie with Cary Grant. You catch this play at 2:00 PM on Saturday or 2:00 PM Sunday. Click here for more info.
"Coming Home" Art Exhibit Reception – Santa Clarita August 5, 2023
Love art? Here's your chance to check out an art exhibit in Newhall at the Santa Clarita Artist's Association. Come Saturday from 5:00 PM to 8:00 PM. Come see Tobi Beck and her work inspired by her observations from growing up in projects of South Boston. Click here for more information.
Concerts in the Park — Savor: A Tribute to Santana
Ready to party? Are you a fan of Carlos Santana? One of the greatest guitarists to bless our ears. Well, you won't be seeing him anytime soon. However, you can come catch Savor, a tribute band. It's free and it will be held at Central Park. Concert Starts at 7:00 PM. There will also be food trucks!  Food trucks are not free. Click here for more information.
Fiddler on the Roof
If you like timeless plays, here's your chance to check out one of the best. Come see Fiddler on the Roof at College of the Canyons. The play "centers on Tevye, a poor milkman, and his five daughters. With the help of a colorful and tight-knit Jewish community, Tevye tries to protect his daughters and instill them with traditional values in the face of changing social mores and the growing anti-Semitism of Czarist Russia. Rich in historical and ethnic detail, Fiddler on the Roof's universal theme of tradition cuts across barriers of race, class, nationality and religion, leaving audiences crying tears of laughter, joy and sadness".
Click here to get more information.
The Society Improv Night – Santa Clarita August 5, 2023
Have you ever seen "Whose Line is it Anyways"? If you enjoyed that show, then you will surely enjoy this improv show. It's a clean-cut comedy that you can enjoy with the whole family. They use your suggestions for the show. That means that no one show is ever the same.
The Improv will be in Newhall at The Main. Showtime is at 8:00 PM to 10:00 PM. Tickets are $17. Click here for more information.
Santa Clarita August 6, 2023 – Ventura County Certified Farmers Market
The VCCFMA markets bring you the freshest, local fruits, vegetables, bakery items, eggs, nuts, honey, potted plants and cut flowers, all at the peak of season and DIRECT from responsible California family farmers.
Come to College of the Canyons Parking Lot #5 at 8:00 AM. Click here for more information.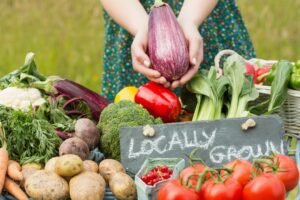 August 6, 2023 – Halfway to Home: Petco Meet and Greet
This is a nonprofit, no kill, dog rescue.  They visit Santa Clarita every Sunday. Come meet and play with dogs that can use a loving home. The event will take place from 11:00 AM – 3:00 PM. Click here for more information.
August 6, 2023 – Here 4 Fun Day!
A free event for children with disabilities. While the event is free must get tickets from the non-profit's website. Here's what the event will look like:
Free Sundae Bar
Free Plush Toy
Face Painters
Balloon Makers
Arts & Crafts
Story Time – Games
Interactive Music
The event will be from 2:00 PM – 5:00 PM. Click here for more information.
6, 2023 – Nest: Healing Art Studio
This is a free artistic event for anyone that needs healing. Express your feelings through art in a comfortable environment. The project was designed by therapist, Emily Skelton. Event is from 2:00 PM – 3:00 PM. For more information click here.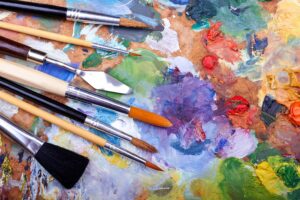 Conclusion
We have a lot of great things happening this weekend! We hope this article helps you find something to do. One last thing before we go. We are offering FREE PREVENTATIE DENTAL SERVICES to VETERANS. If you know of a veteran that could benefit, please have them reach out to us.
Other than that, have a wonderful weekend!