5 Tips to Get a New Years Smile
Smile, It's the new year and 2023 is here! Our new years resolution includes having a pretty smile among the list. Here are some new smile goals to achieve in the new year!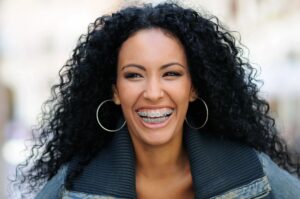 Improve your Oral Hygiene 
Improving your oral hygiene is a great smile goal for the new year. One of the best things you can do for your oral health is do checkups for any cavities or diseases. It is good to stay on top of your health. Also, teeth cleanings are the best ways to stay on top of your dental health. During your dental cleanings, ask one of our talented dental hygienists how you can best improve your dental condition!
Brush Your Teeth Everyday
The golden rule when it comes to the dentist. Since our very first dental visit as a child we all heard the phrase "Brush your teeth twice a day!". Brushing your teeth removed any leftover food particles that form with the saliva and becomes plaque. These formations feed the bacteria that naturally live in our mouths. The bacteria acids can eat through our tooth enamel and can cause tooth decay.
Have a Healthy diet
The food you consume affects your teeth. It's important to have a a healthy diet because what you eat can rotten your teeth. Foods such as vegetables and protein meat is very good not only for your oral health but your physical wellbeing as well.  It can be very tempting wanting all of the sweets. From homemade cookies to sour gummies, it can be easy to say "one more piece won't hurt". The key is to limit ourselves on the sweet temptation.
Floss Like A Boss
Sometimes brushing your teeth isn't enough. Toothbrushes are mostly effective for the front and back surfaces of your teeth. Flossing helps get in-between the teeth and the gums in places you didn't know food can get stuck in. You can also purchase small floss containers on the go. Carrying dental floss with you can be very convenient and a great oral habit. After eating sugary treats, the sweet sensation of flossing is almost the same as eating a minty candy cane.
Visit Your Dentists Regularly
Our oral health is very important. Going to the dentists for regular checkups should be on our yearly to-do list. Before the holidays arrive, try to visit the dentist for cleanings or for a checkup. One of the main reasons why people avoid the dentists is the anxiety of sitting through the appointment. At our Dental office, we strive to make our patients feel comfortable and happy. To learn more about dental anxiety and how to overcome it, read about 4 Ways To Reduce Dental Anxiety.
Invisalign – New Year Smile
This Christmas season, ask Santa for a cheery smile with Invisalign. Help transform your smile in the most comfortable way with Invisalign. To learn more about our amazing product check out our Invisalign Information and book a free consultation today!